When it comes to bicycles, Nishiki as a brand does pop up as they have been one of the leading bicycle companies. Their bikes are manufactured in Japan and offer you bikes for different purposes. Some of them are race bikes, mountain bikes, trekking bikes, road bikes, etc.
Nishiki remains one of the top players in the cycling industry all over the world, thanks to the fine quality and durability of the bikes. You can scroll through a wide range of bikes that are easily accessible on different online platforms like Amazon and others.
However, picking something suiting your style will depend upon a bit of research from your side. Do not worry, I'm here to help you and also give you my verdict about Nishiki bikes.
Shall we start? Let's go:
Are Nishiki bikes good? Find out!
There are numerous reasons why bikes from Nishiki might be the one for you. Apart from being sturdy and made up of high-quality components, there's a lot more to know about why Nishiki bikes are good.
What's good about them?
1. Reliable frames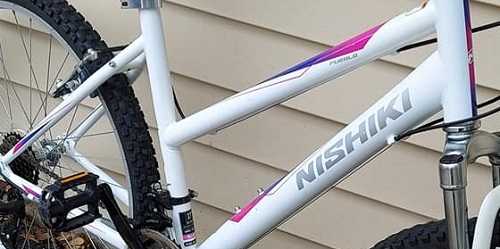 Yes! Nishiki bikes are accompanied by extremely reliable frames that can take on any kind of aggressive riding. Also, they tend to be capable of carrying a heck amount of load. When it comes to frames, Nishiki bikes are up for it.
2. Bikes made for every age group
The best part about Nishiki bikes is that they provide a range of bikes for every age group. So, it shouldn't be a problem to find a bike for you from the house of Nishiki.
3. Beginner-friendly
That's right! These bikes are designed in such a way that one shouldn't have a problem riding a bike for the first time as it makes it up for the skill gap with its innovation. They are comfortable for beginners and they provide a stress-free ride.
4. Stylish
When it comes to looks, these Nishiki bikes never cease to amaze me. With classic accessories added to the bikes like, rear fenders, chain guards, and rear racks, they give you a vintage style theme, and they do look elegant.
5. Ideal for women
The brand has an exquisite collection of bikes for females as well to suit their style. Most of the Nishiki bicycles do have step-thru frames that automatically make them female-friendly.
Unlike other brands, women do not have to worry about the lack of bikes for them specifically. They even offer a well-designed bike size for a 5 feet woman.
6. Affordable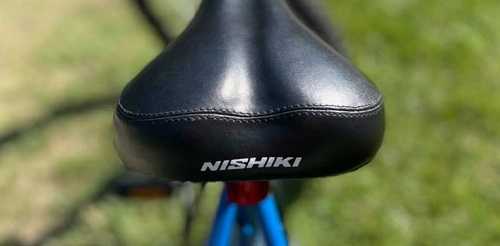 Another thing that blows my mind is the fact that their bikes are budget-friendly. It is a surprising thing because they are built with the help of high-quality components, so it's a win-win situation for customers purchasing these bikes.
They have always been known for keeping a competitive price in which everyone can afford Nishiki bikes.
The drawbacks
You have got an estimate about some of the reasons why you need to get a Nishiki bike for you. But now, I'll list some of their drawbacks. You must be aware of both sides of a coin, isn't it?
What's bad?
1. Fragile handlebars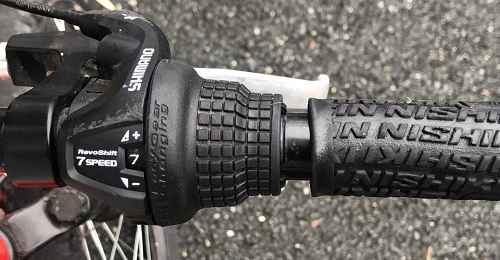 There have been several complaints by users regarding the handlebars of the road and mountain bikes. The handlebars seem to be fragile on these two types of bicycles and they tend to break easily.
2. Quality issues
Some of the bikes do not come with a kickstand and also users have had complaints about the seats being way too uncomfortable due to their hardness. Given their motto of providing quality bikes, they do falter in one or two ways.
3. Quite heavy
The mountain bikes in general seem to be heavy when compared to their other models. Not everyone would prefer riding a heavy bike in which they can't swiftly move.
4. Chain issue
It has been noticed by several users that the chain of the road and trekking bikes fell out of place. This can be quite dangerous If not fixed.
Nishiki bike range
Nishiki as a brand produces a total of four different ranges of bikes catering to different styles. Let's have a good look at these bikes:
1. Nishiki Road Bike
The first on the list are the road bikes made by Nishiki. These road bikes are comfortable and easy to commute on roads, racing, and even go for a casual ride. They are heavily optimized to provide a next-level experience as their drop bars let you cycle your way through in a better aerodynamic position.
Additionally, they consist of tires that are skinny for faster rolling.
2. Nishiki Mountain Bike
The next in the bike range are mountain bikes. Nishiki has a list of top-notch mountain bikes in their armory that is a beast for mountain adventures and trailing too.
They can be on the hefty side, but are quite strong to withstand a heavy amount of weight. Moreover, they can be your perfect companion for a fun off-road experience.
3. Nishiki Trekking Bike
Trekking bikes can be termed as a combination of road and mountain bikes with additional features from a touring bike. Nishiki has a fine collection of trekking bikes that can bring out the adrenal rush in you.
In comparison to comfort bikes, trekking bikes are on the versatile side and the Master N8 from Nishiki completely fits in as one of the top models.
4. Nishiki Hybrid Bike
Hybrid bicycles are for those who need the best of both worlds from road and mountain bikes. With hybrid bikes, you have the chance to ride around the mountains with freedom or even casually cycle your way through the streets.
The brand has some of the top hybrid bikes, and one of them is the Men's Anasazi Hybrid bike.
5 popular Nishiki bike models
When you talk about bike models by Nishiki, there is a never-ending list. However, in terms of popularity, there are quite a few of them that stand out in the market and are loved by bicycle enthusiasts around the world.
As the brand makes a range of bicycles, I've made a list of the popular Nishiki bike models after a bit of research. Here they are as follows:
Nishikie Men's Anasazi Hybrid Bike – It is a complete durable bike and provides utmost comfort to the rider.
Nishiki Men's Tamarack Comfort Bike – It is an ideal option for having a casual ride around your favorite corner in the city.
Nishiki Men's Pueblo 26" Mountain Bike – This is a beast of a bike for those wanting some fun in the mountains.
Nishiki Women's Anasazi Hybrid Bike – This has been one of the popular models for women in the hybrid bike section.
Nishiki Men's Manitoba Road Bike – Zap the roads in this beauty with a lightweight aluminum frame to keep things easy during your bicycle ride.
These are some of the popular Nishiki bike models that have a sustainable demand in the market. Apart from these models, there are others too that have had a fair share of popularity. However, the above-mentioned bike models are the ones that are more popular by the brand.
Bottom line – is Nishiki a good bike brand?
They are a pretty solid bike brand with a range of bicycles to offer. Nishiki is known to provide budget-friendly bikes for everyone, and they have been doing well in the bicycle industry for a long time.
According to the price of the bikes and what the brand offers overall, I would say that Nishiki is a very good bike brand. If you're a beginner and planning to get a bicycle, I would recommend getting a Nishiki bike of your choice.