Orbea sizing can be quite confusing because of the wide variety of models and frame sizes available. To help you find the correct Orbea bike size for yourself, I have compiled a chart and table of their bicycle models, along with the best ones out there.
Orbea as a brand has been making top-quality bikes for numerous years now. They started their journey by manufacturing gun barrels in their factory in Mallabia, Spain. However, they changed their plans and started focusing on making bikes by 1930s.
Providing a unique riding experience and letting cyclists have a top-tier bike is their motto. Orbea offers its customers various types of bike that include mountain bikes, road bikes, gravel bikes, e-bikes, and more. This Spanish bike brand has a lot of bicycle series or line-ups that are loved by many riders around the world.
Orbea size charts
Not all Orbea bicycle models have the same size. Let's have a look at each of the models and the suggested frame sizes –
Orbea Ocra, Avant, and Aero size chart
| Rider Height (cm) | Rider Height (in) | Frame Size |
| --- | --- | --- |
| 155-160cm | 5'1″-5'3″ | 47 |
| 160-166cm | 5'3″-5'5″ | 49 |
| 167-172cm | 5'6″-5'8″ | 51 |
| 173-179cm | 5'8″-5'10" | 53 |
| 180-185cm | 5'11"-6'1″ | 55 |
| 186-191cm | 6'1″-6'3″ | 57 |
| 192-207cm | 5'6″-6'9″ | 60 |
Orbea Occam
| Rider Height (cm) | Rider Height (in) | Frame Size |
| --- | --- | --- |
| 150-165cm | 4'11"-5'5″ | S |
| 160-175cm | 5'3″-5'9″ | M |
| 170-185cm | 5'7″-6'1″ | L |
| 180-198cm | 5'11"-6'6″ | XL |
Orbea Terra size guide
| Rider Height (cm) | Rider Height (in) | Frame Size |
| --- | --- | --- |
| 155-166cm | 5'1″-5'4″ | XS |
| 167-172cm | 5'5″-5'7″ | S |
| 173-179cm | 5'7″-5'9″ | M |
| 180-185cm | 5'9″-6'0″ | L |
| 186-191cm | 6'1″-6'3″ | XL |
| 192-207cm | 6'3″-6'8″ | XXL |
Orbea Ordu size chart
| Rider Height (cm) | Rider Height (in) | Frame Size |
| --- | --- | --- |
| <170cm | <5'7″ | XS |
| 170-180cm | 5'7″-5'10" | S/M |
| 175-185cm | 5'8″-6'0″ | M/L |
| 185cm+ | 6'0″+ | XL |
Orbea Oiz & Alma size chart
| Rider Height (cm) | Rider Height (in) | Frame Size |
| --- | --- | --- |
| 155-170cm | 5'1″-5'7″ | S |
| 165-180cm | 5'5″-5'9″ | M |
| 178-190cm | 5'10"-6'3″ | L |
| 185-198cm | 6'1″-6'6″ | XL |
Rallon
| Rider Height (cm) | Rider Height (in) | Frame Size |
| --- | --- | --- |
| 150-170cm | 4'1″-5'7″ | S |
| 160-180cm | 5'3″-5'9″ | M |
| 170-190cm | 5'7″-6'3″ | L |
| 180-200cm | 5'9″-6'7″ | XL |
Orbea Rise
| Rider Height (cm) | Rider Height (in) | Frame Size |
| --- | --- | --- |
| 150-165cm | 4'1″-5'5″ | S |
| 160-175cm | 5'3″-5'10" | M |
| 170-185cm | 5'7″-6'0″ | L |
| 180-198cm | 5'10"-6'6″ | XL |
6 best Orbea bike models
1. Orca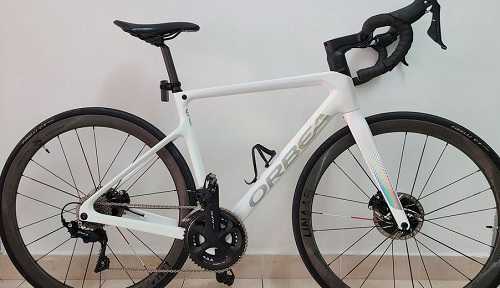 When you talk about Orca, you'll feel a sense of personal touch as it doesn't let you feel intimidated by too much professionalism. Since it is a racing bike, you can feel the adrenal rush faced by professional athletes.
It is light in weight and very fast with no kind of tinkering or compromises made as per the build. What impressed me about the Orca is its ability to move flexibly on uneven roads. This might not be the case for other bikes, and it is a massive win for those purchasing this bike.
Furthermore, it is an affordable bike that can offer you more than it is worth. Orbea has kept in mind that to win customers, you need to give them a top-end bike that can suit every budget.
Therefore, Orca is one of the popular models. However, do have a look at the above Orbea size chart to suit your needs.
Popular Ocra models – ORCA M20, ORCA M20TEAM, ORCA M30, ORCA M40, ORCA M31ETEAM, ORCA M20ILTD, and ORCA M31ELTD PWR
Frame material – OMX/OMR carbon
2. Terra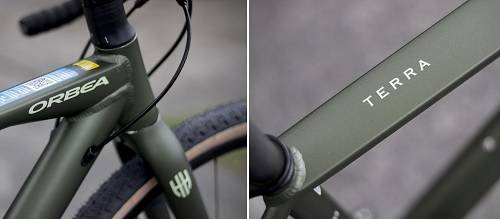 The new updated gravel bike was launched recently to let hardcore bike fans have an amazing experience. The Terra is sleek in terms of the looks department and the company says that this model has a better deflection of an additional 8% as compared to its earlier models for a comfortable biking experience on rough terrains.
Whether you're planning to ride through gravel paths or back roads, it is an extremely power-packed choice. Also, the carbon frame of the bike provides the correct combination of comfort, strength, and weight to let you do your thing with the bike.
That's not all, as you can even customize your Terra according to your choice through the MyO program. It isn't a popular choice by fluke but because it offers a range of things in a bike.
Popular Terra models – TERRA H30, TERRA H40, TERRA M30 TEAM, and TERRA M30 TEAM IX
Frame material – carbon
3. Avant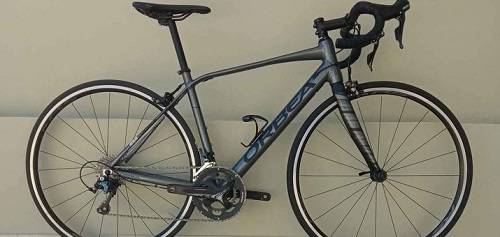 The Orbea Avant can safely be touted as an all-road endurance bike with fatigue reduction geometry and designed in an energy-efficient way. What caught my attention was the hydro-formed aluminum frame that looks sturdy and well-built.
When you compare it to other models from Orbea, the Avant features a more road-specific geometry, minimized wheelbase, and a slightly shorter trail figure. If you're new to biking, this seems to be a valuable and comfortable option with reach figures.
To add more, the carbon layup is made in a way to balance stiffness for a smoother bike experience. It is quite astonishing to see that the cable covers and the internal cable routing on the disc results in a better aero for the bike.
Overall, it is quite popular among the youth with its looks and high-end performance.
Popular Avant models – AVANT H30-D, AVANT H40-D, and AVANT H60-D
Frame material – aluminum/hydroformed aluminum
4. Rallon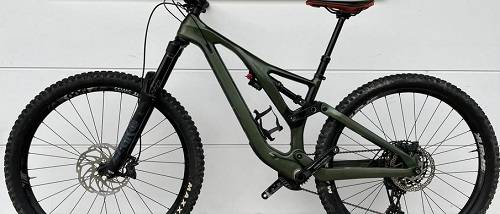 The Rallon over the years has been famously known to be one of the top enduro bikes. Compared to its earlier generations, there has been a change in terms of geometry and sizing, meaning the seat tube height has shrunk too.
The bike is well known to be a good climber in the hilly terrains, and a perfect enduro race bike to jump around the Rocky Mountains. It is not everything about racing as the Rallon seems to be the ideal fit for an all-racing to challenge your friends on a fun adventure.
Moreover, the seats are designed to let the bike rider have more seating space, resulting in better control of the bike. What does this mean in terms of enduro racing? It means, that with more control and body space, you'll gain more speed.
I won't be going much into the technical terms as that's up to you to decide. However, it is a hit among adrenal-junkies.
Popular Rallon models – RALLON M-LTD, RALLON M10, and RALLON M20
Frame material – Monocoque Race Carbon
5. Occam
This stunning versatile bike in the form of Occam is an absolute winner. It is a sheer delight to have this bad boy that can let you enjoy the mountains and also offer an amazing ride. It is made in a way to work perfectly with 140mm or 150mm front and rear travel.
As a trail bike, it is known to be a fast climber, thanks to its steep seat angle and light carbon frames. Whether it is about climbing or going downhill, the Occam proves to be one of the best versatile bikes on the market today.
As a modern trail bike, I am mighty impressed by what I see.
Popular Occam models – OCCAM M-LTD, OCCAM M10 LT, and OCCAM M30 LT
Frame material – alloy/carbon
6. Oiz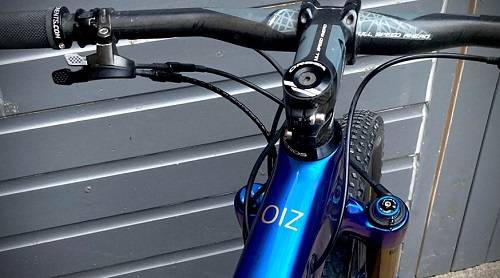 A mountain bike that is sleek in size and is known for cross-country trails, that is the Orbea Oiz for you. The handlebars are wide with good gripped tires which offer a fantastic experience for the rider to zoom through the mountains.
If you didn't know, the bike recently won the Cape Epic, it is a tough mountain bike race event that's held in Cape Town, South Africa. For those who want an extra amount of adventure in the mountains, the Oiz is the answer for you.
It is surely one of the popular models from the house of Orbea.
Popular Oiz models – OIZ H30, OIZ H10 TR, OIZ H20, and OIZ M LTD
Frame material – hydroformed aluminum/OMR carbon/OMX carbon
People also ask
Are Orbea bikes good?
Yes! They are manufactured from top-quality aluminum, advanced carbon, and the components aren't compromised in terms of quality.
Where are Orbea bikes made?
All of the Orbea bikes are made in Northern Spain, Basque country.
Where to buy Orbea bikes?
You can order it directly from the official website of Orbea or other sites like JensonUSA.com.
Recap
Orbea has been manufacturing bicycles for generations now with an assortment of bikes on their ever-growing list. I have been mesmerized by how they end up producing some of the finest bikes with top-end features at an affordable rate.
With the help of the Orbea size guide above, it shouldn't be difficult for you to determine the ideal frame size of your preferred bike model.
Happy biking!