Diamondback has an impressive bicycle collection, but these are all null and void when you are not aware of basic things like, the height of the rider, frame size, reach of the person while riding the bike, and seat height. To fully maximize the fun of a bicycle ride, you need to know what your height is, what Diamondback bike size will suit you, and so on.
Hang in there! You do not have to worry about that as I have made a bicycle chart to make your decision-making easier while getting a bike for yourself. Also, are Diamondback bikes good? We'll find out below:
Diamondback bike size chart
There's this bike that you want to ride, but you're not sure what size will be an ideal fit. To be your superhero in such a situation, I have compiled the Diamondback size chart to let you choose the perfect bike size. Have a look –
Diamondback MTB (mountain bike) size chart
The sizes of Diamondback mountain bicycles may slightly vary according to the models. The below chart gives the recommended frame size as per your height.
| YOUR HEIGHT | WHEEL SIZING | FRAME SIZE |
| --- | --- | --- |
| 5'1-5'4″ | 27.5″ | XS/14 |
| 5'3″-5'5″ | 27.5″ | SM/15 |
| 5'4″-5'7″ | 27.5″ | SM/15 |
| 5'5″-5'7″ | 27.5″ | MD/17 |
| 5'7″-5'10" | 27.5″/29″ | MD/17 or LG/19 |
| 5'10"-6'1″/6'2″ | 29″ | LG/19 |
| 6'1″/6'2″-6'4″/6'6″ | 29″ | XL/21 |
Diamondback gravel & road bike size chart
Diamondback gravel and road bicycle sizes are given either in standard size or frame size (in cm). Check as per the model you are choosing.
| YOUR HEIGHT | FRAME SIZE |
| --- | --- |
| 5'1-5'4″ | 47cm/XS |
| 5'4″-5'7″ | SM |
| 5'3″-5'5″ | 48cm |
| 5'4″/5'5″-5'8″ | 50cm/SM |
| 5'4″-5'7″ | 52cm |
| 5'7″-5'10" | 53cm/MD |
| 5'10-6'1″ | 53cm/L |
| 5'10-6'1″ | 56cm |
| 5'10"-6'1″ | 58cm |
| 6'1″-6'4″ | 59cm/XL |
| 6'3″-6'5″ | 60cm |
Diamondback kids bike sizing
They offer wide range of kid's bicycles as well. Below is the size chart –
| KID'S AGE | HEIGHT | SIZE (WHEEL) |
| --- | --- | --- |
| 2-4 Years (Girls) | 32″-40″ | 12″ |
| 2-3 Years (Boys) | 32″-40″ | 12″ |
| 3-6 Years (Girls) | 38″-45″ | 16″ |
| 3-5 Years (Boys) | 38″-46″ | 16″ |
| 4-9 Years (Girls) | 44″-54″ | 20″ |
| 5-9 Years (Boys) | 44″-54″ | 20″ |
| 9-12 Years (Girls/Boys) | 54″-61″ | 24″ |
Diamondback E-bike sizing
| HEIGHT | FRAME SIZE |
| --- | --- |
| 5'4″-5'7″ | 48cm/SM |
| 5'7″-5'10" | 53cm/MD |
| 5'10"-6'1″ | 58cm/L |
| 6'1″-6'4″ | 59cm/XL |
Are Diamondback bikes good?
Diamondback has been a popular name among cycling enthusiasts for a while now. They began producing bikes in the year 1977 in Washington, USA. It has a range of entry-level, mid-range, and high-end bikes for people belonging to different age groups and walks of life.
Diamondback has always pushed the limits to fit into the competitive scene by sponsoring numerous bike riders in the past, and they have come out victorious to stand on the podium. What has come to my notice is that the brand focuses largely on mountain bikes, road bikes, gravel bikes, and so on.
They have been making a range of bicycles for different demographics as per their choice for a long time. Diamondback began producing BMX bikes generally at the beginning with their foundation laid in California, and eventually became one of the top bike brands in the world.
So, there's no doubt about the quality of bikes produced by the company and they are genuinely very good in all aspects. Also, they tend to use high-end components in their bikes and durable frames for a comfortable ride along with heavy load capacity.
Wait! I'm not done yet. You do not need to fret and fume for bike accessories that need to be replaced as you can get access to them from the official site of Diamondback. However, not everything you see is beyond-perfect. I'll have to be critical about some of the things that the brand lacks and you must know.
Nevertheless, Diamondback bikes are very good with a vast array of e-bikes, mountain bikes, road bikes, and others that are incredibly impressive. Let's have a look at the good & the bad about them:
The good about Diamondback bikes
Things that make Diamondback bicycles worth it are as follows –
1. Dynamic & affordable price range
Whether you want a high-end bike or a budget bike, there's a range of them for you. Some of the bikes can cost more than $3000-4000, but some bikes can fit your pocket with ease with a range of $400-500.
If you are looking for a bike on a low budget, a Diamondback bicycle is the one for you.
2. Availability of numerous frame sizes
Compared to other brands, you'll come across various frame sizes according to one's preference. Once you know what frame size is ideal for your height, you are good to go!
3. Durable frames
These impressive bikes from Diamondback are known to have durable frames that can carry a heck amount of capacity load. When you talk about their bikes, they have a load capacity of around 300 pounds, which is quite stunning to know.
4. Stunning impressive offers
There's a one-year warranty for customers on components like frame replacements, forks, and decals. Additionally, you get a 5-year warranty on suspension brakes and even a complete lifetime warranty on bike frames and other accessories.
It offers different warranty offers and easy replacements of accessories for a comfortable experience.
Drawbacks
Some of the drawbacks of the brand are as follows –
1. Few customizable bikes
If you're looking for a bike that can be customizable, you might be in for some bad news as they do not sell a long list of customizable bikes.
2. Costly high-end bicycles
Even though the brand produces an affordable range of bikes, the high-end ones can skyrocket with its pricing. This has resulted in a low number of sales for their costlier bikes.
3. Assemble on your own
When you receive a Diamondback bicycle, you'll have to assemble the bike on your own in most cases or take it to a mechanic.
4. Heavier bikes
There have been complaints in the past that some of its models, including mountain bikes, are on the heavier side. This is one of the major concerns that Diamondback bikes need to look into it.
Diamondback competitors – Huffy & Schwinn
Diamondback bike range
As a bike brand that has been operational since the 70s, there's an impressive range of bikes on offer by Diamondback. Without further ado, let's have a look at the types of bikes on offer –
1. Mountain bike
They are comfortable to ride on with the superior build and durable frames for a memorable bike journey through the trails and woods. Additionally, the front suspensions on its mountain bikes are help tackle steeper climbs.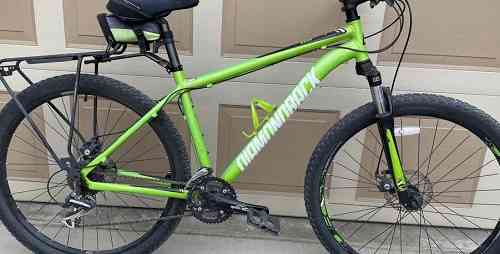 2. BMX
BMX bikes are in a league of their own as they are flashy and you can flaunt your skills with them. Viper and the Grind are two of the classic bikes of this category from Diamondback.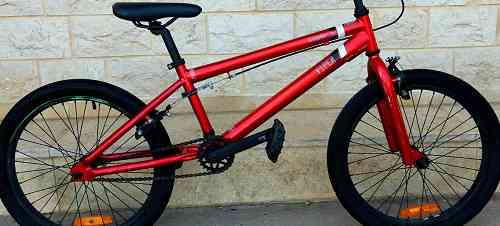 3. Road/gravel
Whether you want to maneuver through the trails, take on the gravel, or go for a fun city ride, the road and gravel bikes offer you the best experience. Haanjo 5 and Haanjo 7C Carbon are some of the popular models from the category.
4. Kids' bike
You will find beginner push bikes, junior road racers, BMX bikes, 4-wheeled cycles, and other bikes for kids to start their biking journey. There is a vast range of them to choose from for the little ones.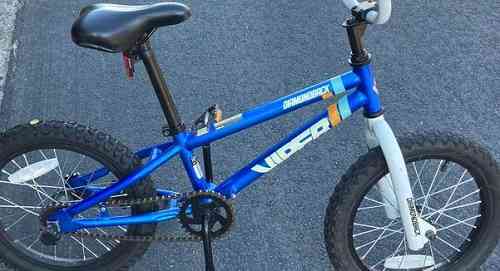 5. E-bike
Want a bike that can climb up steep hills and be a beast on city roads? Then, an e-bike is what you need for all kinds of terrains. Union 1, Union 2, and Response are some of the top-notch e-bikes from Diamondback.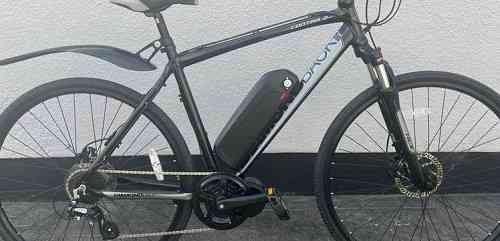 In conclusion
A biking brand that began its journey producing BMX bikes in its earlier days has come a long way in the form of Diamondback bicycles. Their bikes might not appeal much to professionals in the current era, but they have an impressive list of bikes for everyone.
I have to compliment them as they don't compromise quality even with entry-level models, and you get a fair deal. However, like every bike, it is important to go through the Diamondback bicycle sizing charts listed above for the best experience.
My verdict – Diamondback bikes are worth it along with their amazing after-services. I would recommend it to anyone opting to try out a new bike brand.